Double your money with the Double PIBs!
Personally enroll two or more Associates on Autoship with a qualifying pak or system in the same commission week and receive a double Product Introduction Bonus (PIB).
Which Systems qualify?
Take advantage of the Double PIBs!
All Associates are eligible to participate in this new Isagenix incentive regardless of rank.
New Associates must enroll with one of the participating Systems and on Autoship in the same commission week, in other words, from Monday to Sunday.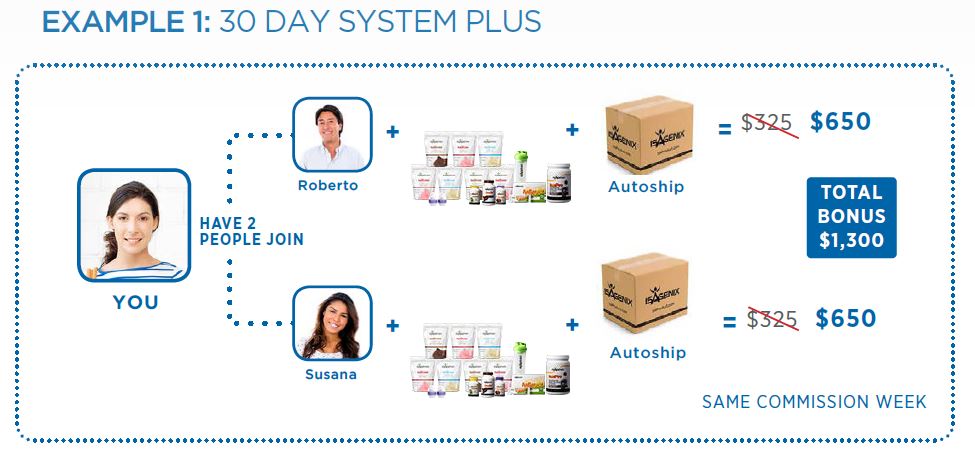 Once you have personally enrolled your second Associate in the same commission week, with any participating System, and on Autoship, you'll receive the double PIB.
This promotion is valid until August 13, 2017. Remember that if you have any questions you can call our Toll-Free Customer Service Center at 01 800 800 5151
Note: All dollar amounts are shown in USD. Local amounts may be subject to the Isagenix Foreign Exchange Policy. For more information, please visit your ABO.